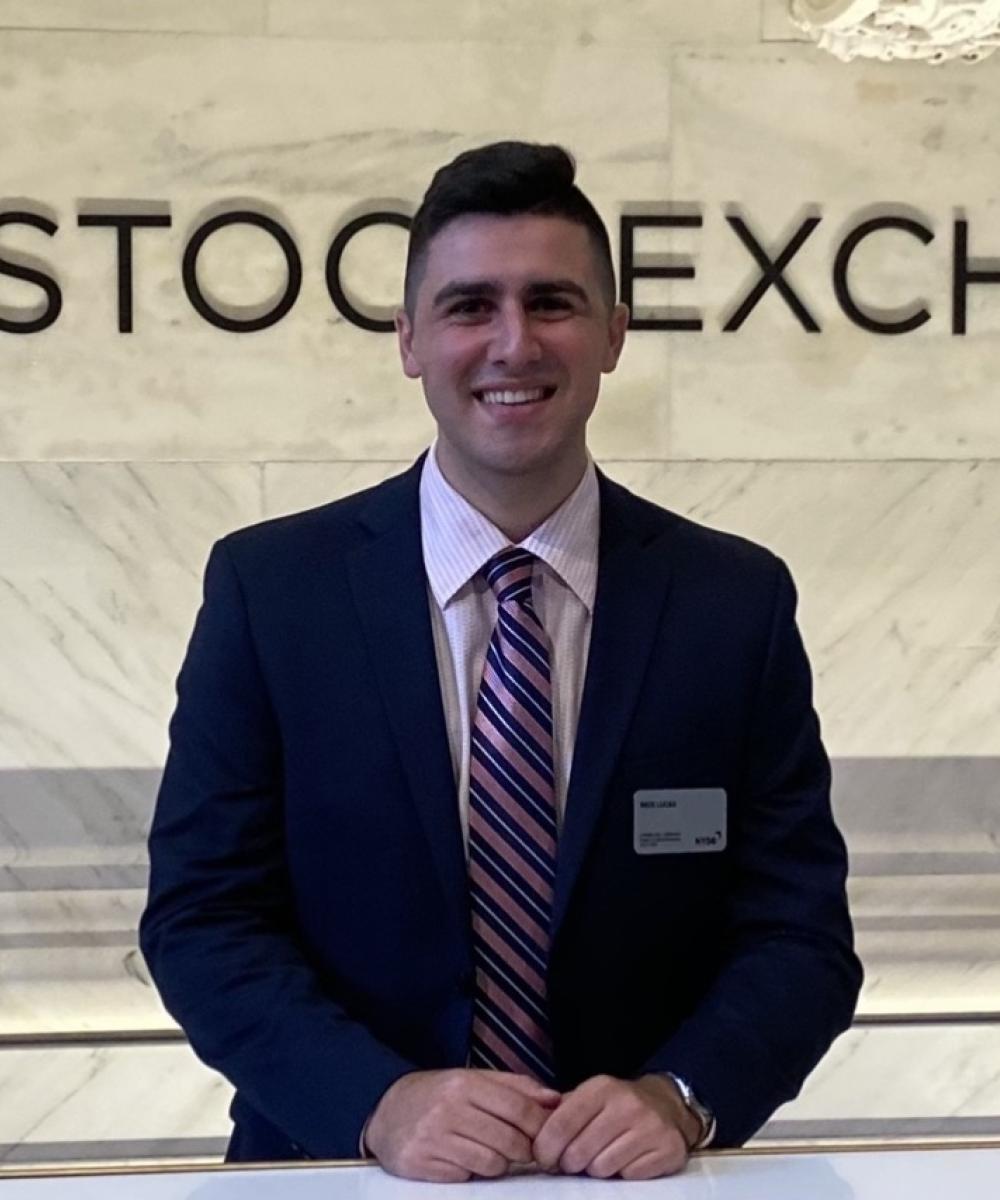 Nicholas Lucas
Equity Research Analyst
631-361-4925
Nicholas graduated from Binghamton University in 2020 with degrees in Political Science and Economics. He is currently getting his JD from Maurice A. Deane Law School at Hofstra. He began working for Draper Asset in the beginning of 2022 where he now works as a research analyst and manages the team of interns. 
Nicholas crafts many of the in-house research reports that are then used when considering portfolio construction. He also supports and guides our team of interns during their research. In doing so, he gives the team valuable experience and allows them to learn more about the world of finance. 
When Nicholas is not in the office, he enjoys playing golf, reading, and spending time with his family and friends.